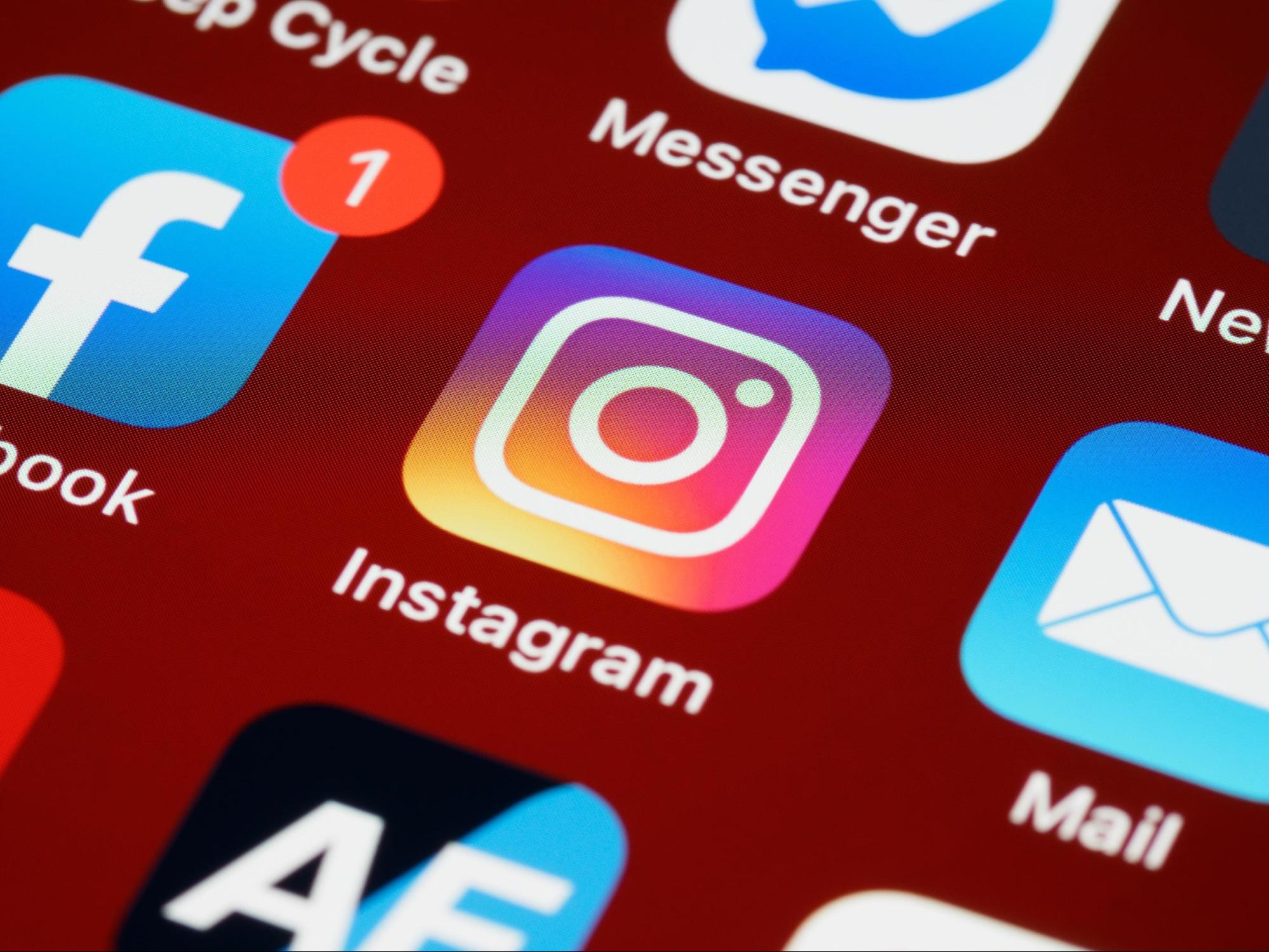 Change is one of the characteristics common to social media platforms. This is understandable as the organizations involved are about providing an engaging and productive user experience that makes them stand out. Instagram has recorded numerous changes in its offerings and interface. There have been colorful additions and more tools to build your account whilst maintaining an engaging following.
Of the new features that have been rolled in with the most recent update, an important one that might be easily overlooked is the ability to change themes for the chat function. This function was previously only available to beta testers. It is normal for apps to release a limited version containing potential additions to the general app for a few members of the public to use. Their use of the features gives an insight into how the rest of the public will accept and leverage the feature.
This new function was added to enable users of Instagram to improve the chat/messaging experience by tailoring it to please their senses. Colors and graphics go a long way in shaping the user experience on apps and the ability to change the Instagram chat theme gives users more control. These theme changes cover the wallpaper, chat bubble colors, fonts among others.
In this article, you will learn how to switch up your chatting experience from the regular light and dark themes with new Instagram theme ideas. You can work with the available pattern, gradient, and color options to create a conducive atmosphere for you and your chat companion(s). Let MegaFamous help you dive right into it!
How to Change Instagram Direct Message Themes for Android and iPhones
The new Instagram messaging function enables sync with Facebook Messenger, bearing the symbol of the latter. If your Instagram messaging icon has not changed to this, you can upgrade your messaging function under profile settings. There you will find the option to "Update Messaging".
This new feature which improves your messaging experience implements a change in the chat interface for all the parties involved in a chat room. To change your Instagram theme and wallpaper in a chat window, you need to first open the messaging area by tapping on the message icon at the top right-hand corner of your home page.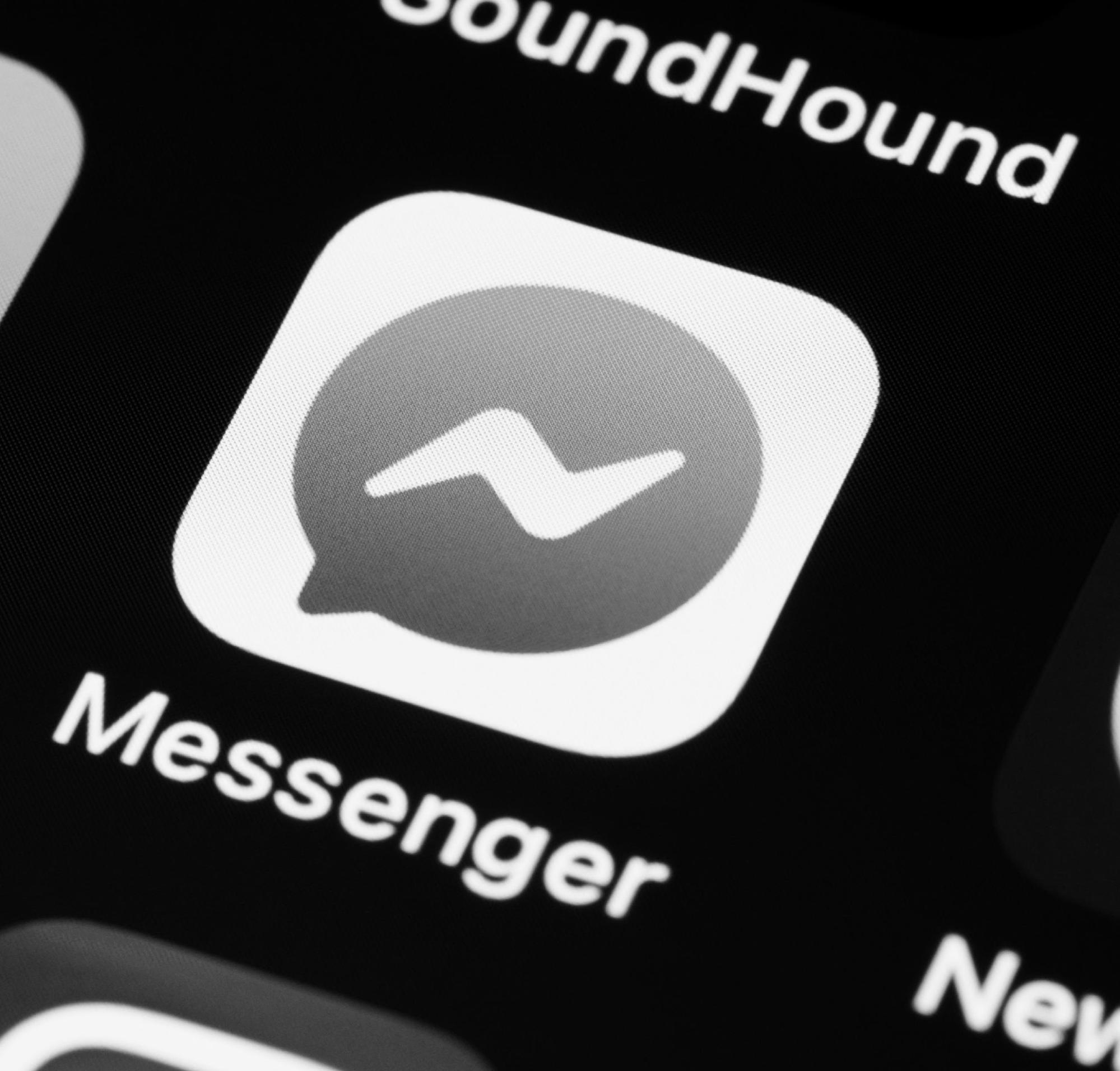 You can also, simply swipe the homepage to the left. The tap on an active chat head. You should find three icons on the top right corner, you need to click on the circled "i". Here you will find the option to change the chat "Theme". If your app does not have this function you should see the next section.
Update your Instagram App
As has been mentioned, the more diverse chat themes option has only recently been included for most users. Hence, you should upgrade your app to the latest version, if you have not done this already. The easiest way to update your app is to go to the appropriate software application for your device.
For example, android phone users use AndroidOS and usually can access apps from the Google PlayStore. Here you should type in "Instagram" in the search bar. When on the main page of the Instagram application, you should find an update button.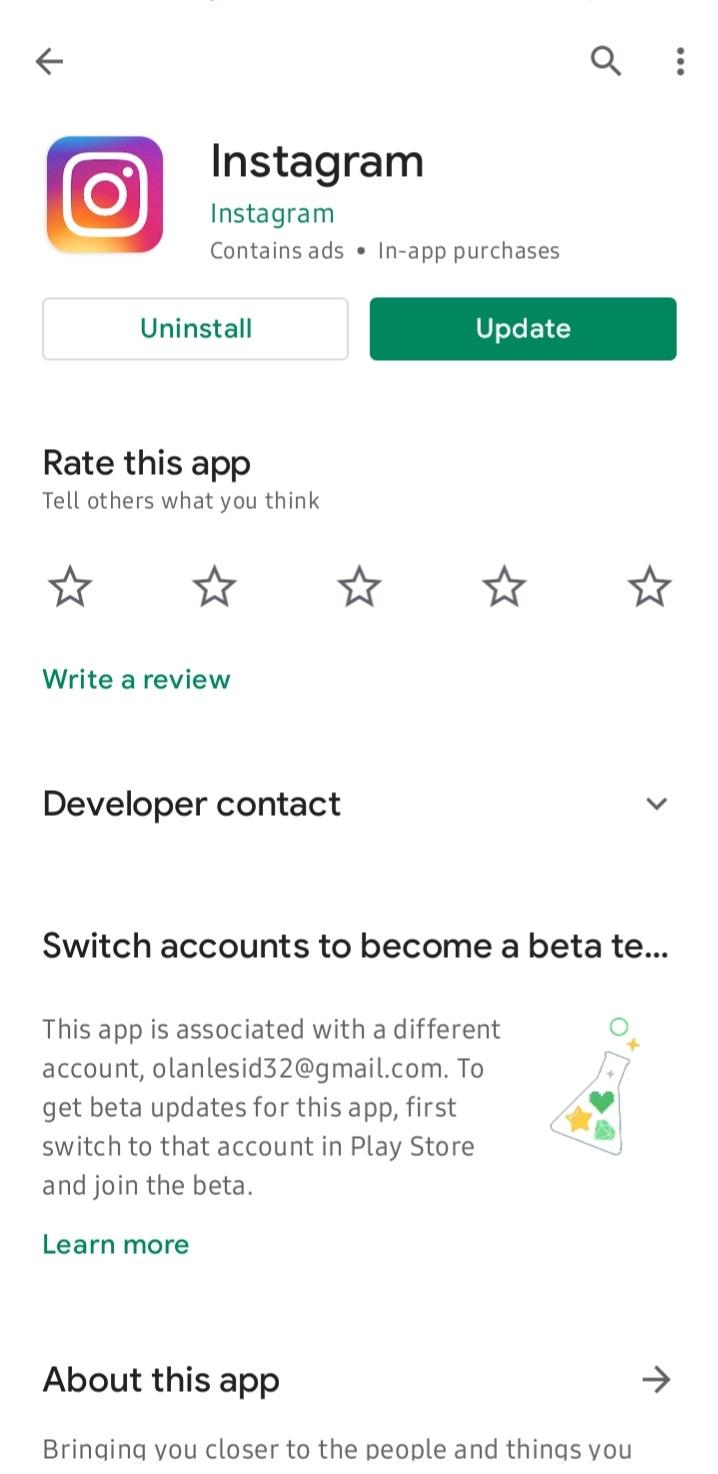 An alternative is to uninstall the older version completely and download a new one from your app store. Once the update or download is completed, all the new features that have been included in the app should be available to you.
How Does One Change Their Instagram Chat Theme?
Once your app has been updated, all the new features and functions are available to you for use following specified terms and conditions. The ability to change Instagram dm color gives you more control over the messaging experience. It also serves as an outlet to express your feelings or the emotions that surround your communication with a particular person through color and design.
To change your message theme, you must go to the message interface and click on an active message head. Of the three icons at the top right corner, you should look out for the circled "i" which leads you to an information window. Here you find the "Themes" bar which leads you to a selection of available themes for you to choose from. You can take your time trying out the different themes to get one that suits your taste and communicates the right emotions that the conversation requires.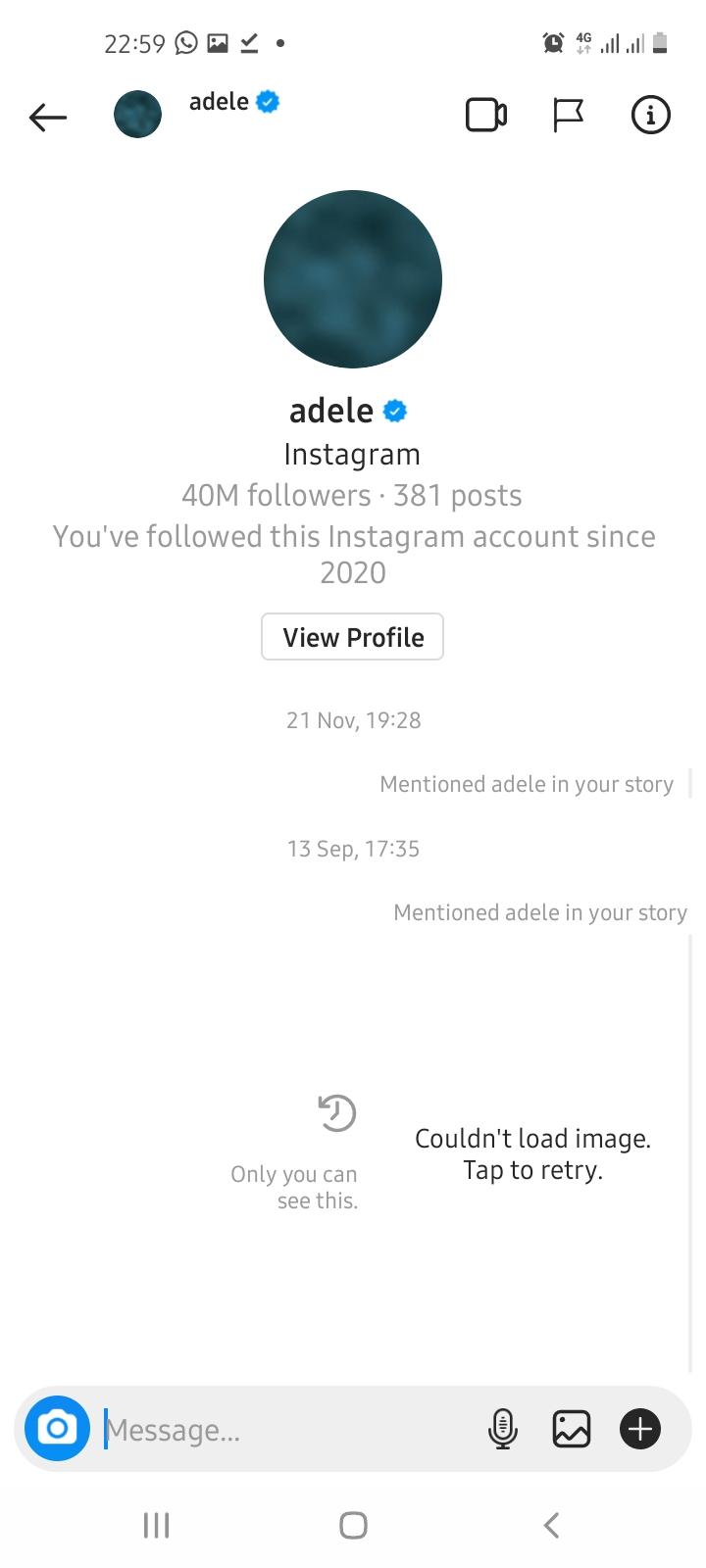 At the moment, there are only a few character themes that change the Instagram background for the chat function. From the names of the preloaded themes in the photo below, you can see that concepts or brands that have gained worldwide acceptance and recognition can have a custom-made theme. This option is not yet available to all users.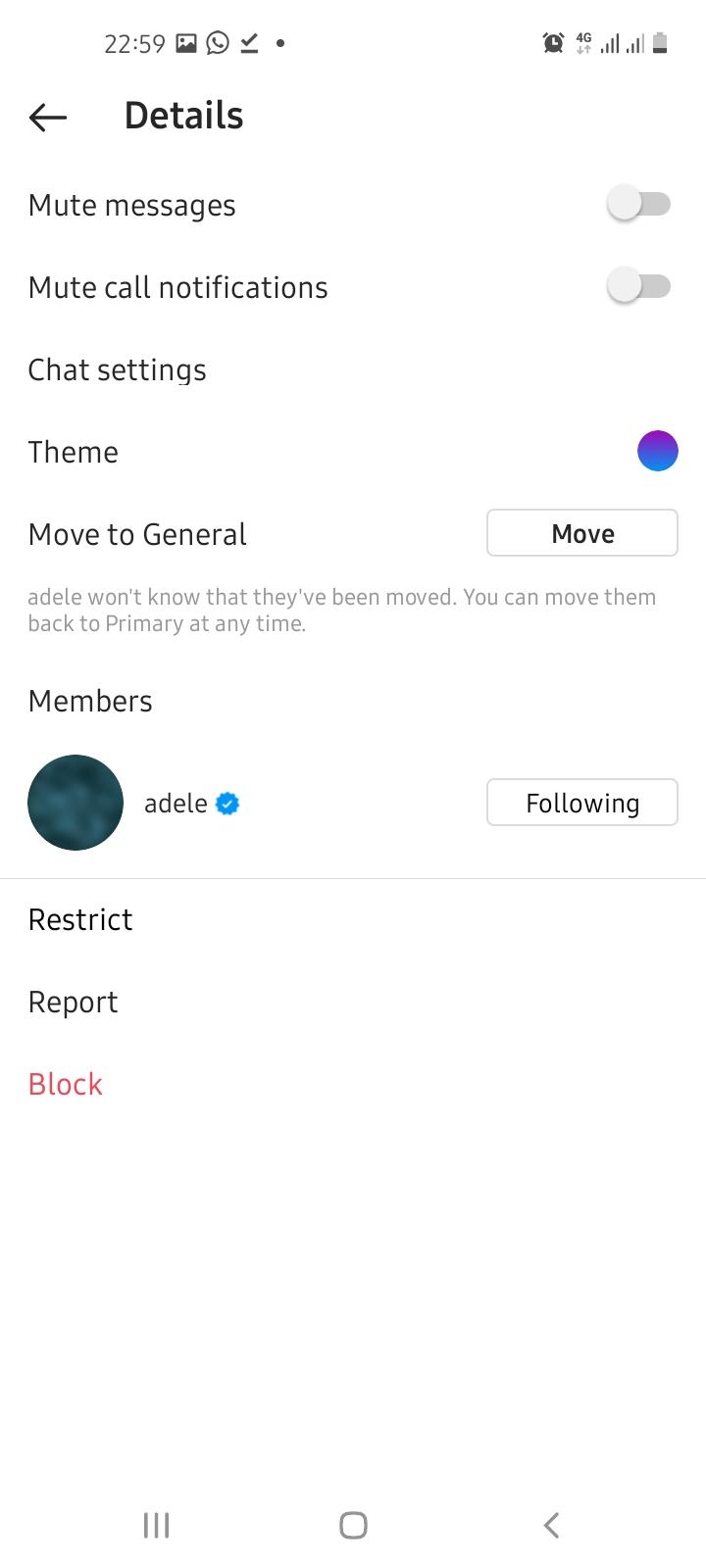 However, it is not out of place to expect that Instagram will soon allow users to make custom changes to their wallpapers.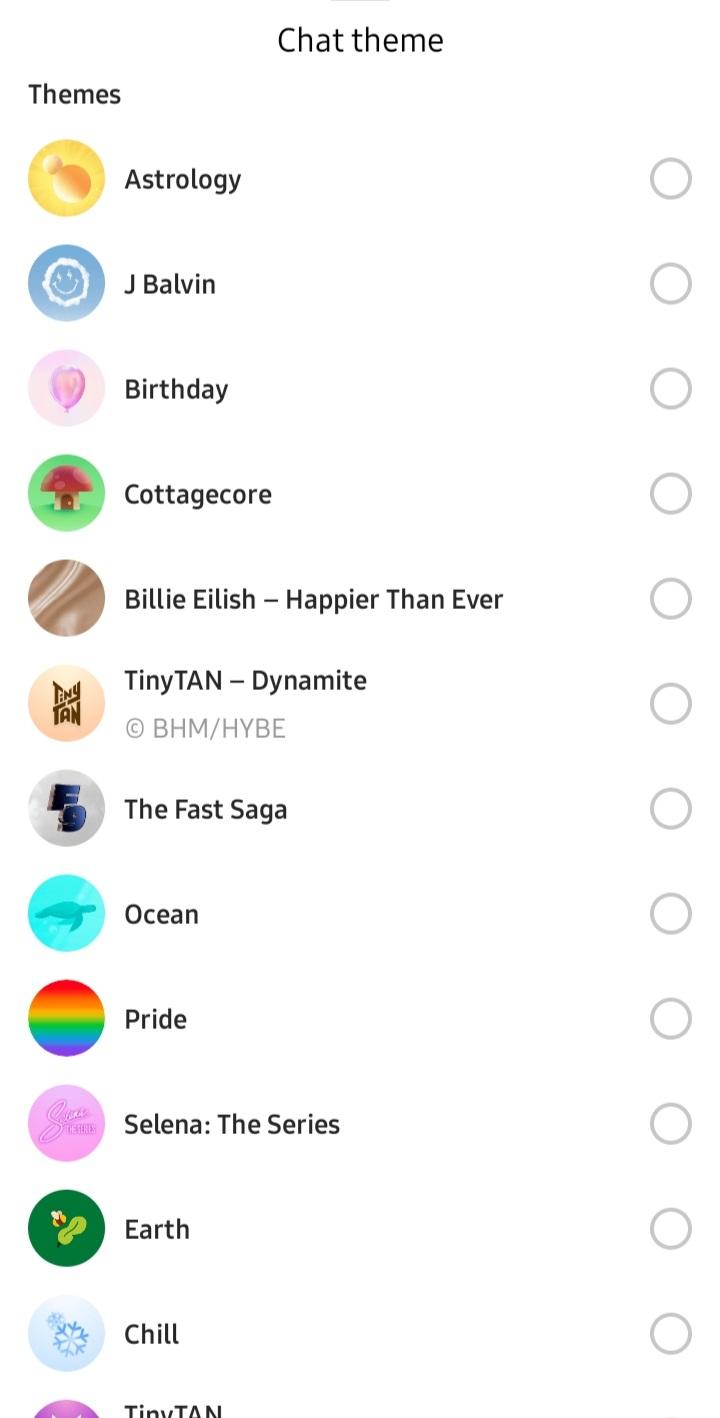 The colors and gradient options do not change the wallpaper. However, the chat bubbles, particularly those on your sent messages will be affected. Note that a change to the message theme by any of the participants in a chat room or group affects every participant. This means that, if you choose a particular theme, your chat companion gets to also decide whether they want the theme or would rather change it.
Benefits of the Theme Change Feature
It is a great tool for establishing design or color connections between you and other users. For example, the tie and dye option can serve as a great conversation starter for users who are interested in textile design. Choosing such a theme can represent the interests of both parties in a two-way conversation and help users foster healthy connections. This, however, does not remove the possibility of both parties being unable to agree on one design, color, or gradient theme. In this case, the default theme option works just fine. This is a good point to mention that you can always restore the direct message themes to the default state as is marked out in the photo below.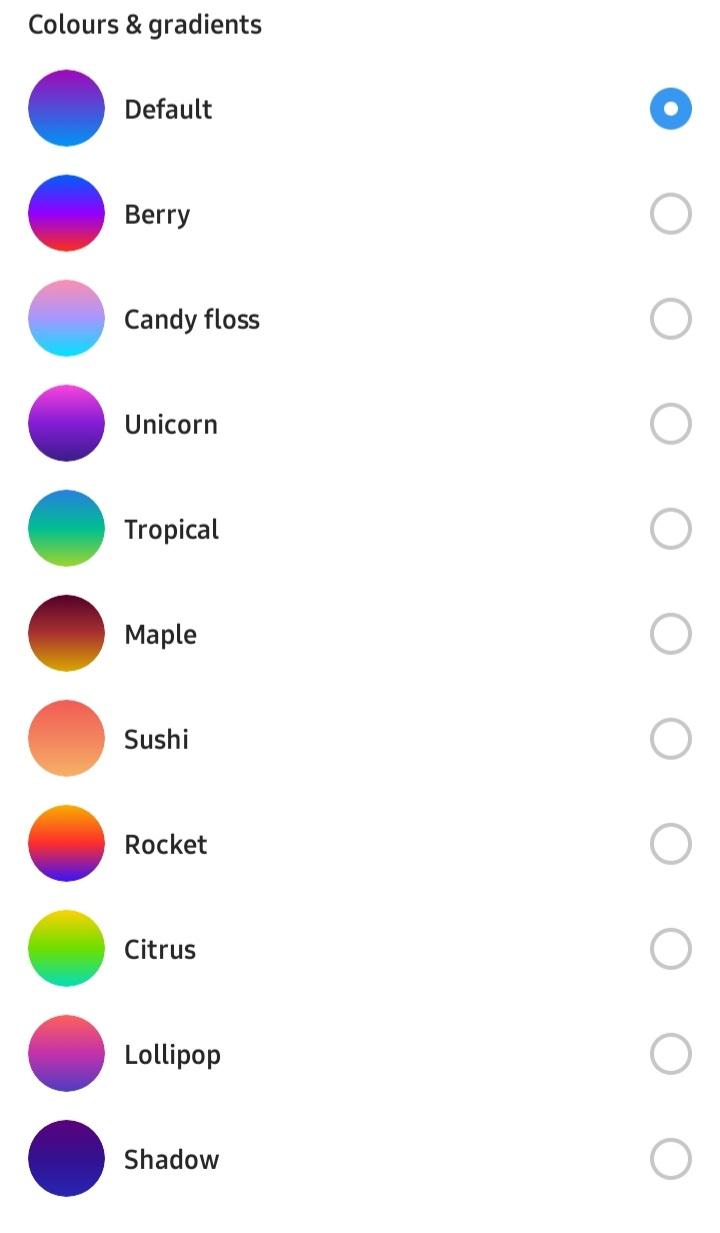 The available themes are also a great means of representation and showing support for minority or interest groups. The pride theme is useful for members and/or allies of the LGBTQ+ community. Representation for such groups that are often mistreated and denied basic human rights is important. It is expected that more themes that hold such strong and important messages will be rolled out in the nearest future.
You can have a different theme for your chat windows with different people. Since the change is easy to make, you can have a specific theme with your spouse, partner, or friends, and a different one for a colleague. This creates a special ambiance around your conversations and can help you express your thoughts better and more accurately.
How to Get More Chat Themes on Instagram (Halloween)
Some Instagram users who also use forum-based platforms like Reddit and Quora have pointed out that some of the themes available to their friends are not available to them. We cannot speak for Instagram as to why this is the case. However, it is expected that they will implement the necessary changes in future updates.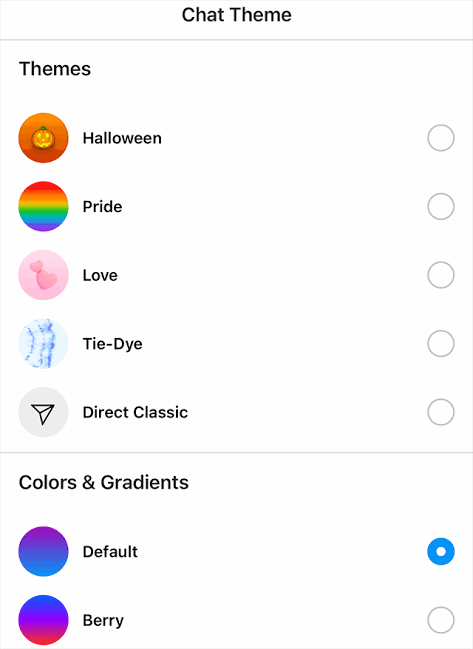 As Halloween is almost here, certain users have found a special Halloween theme amongst their theme options. It is only normal that people who do not have this option want to know how to activate it. A simple and organized way to change your Instagram chat theme to the Halloween variant is to ask friends who you want to enable such a feature with whether they have it. If they do, they can activate it on their end for you both to enjoy.
We can expect Instagram to include more theme options with each update. A potential new feature will allow users to create their themes and share them for others to benefit from. There is also the possibility of them introducing a store where people can buy preferred themes for use. However, for now, the only other option for more theme options is the use of app extensions. The use of app extensions might not be ideal as they may pose a threat to the security of your account.
Conclusion
Facebook-owned social media site, Instagram has increasingly added new features over the years to improve the app's functionality and user experience. One of the new features enables users to change the chat window theme using the available theme, color, and gradient options. Users can now change Instagram chat themes for fun or to suit a particular conversation or relationship. This and other new features of the app are only accessible to users who have the latest version. Being a new feature, there have been complaints about how some users don't have a lot of themes compared to others. We can however hope that future updates will address these and also make the feature more dynamic and enjoyable.