Every month, a billion users are logging onto the photo-sharing app Instagram. In terms of popularity, it is the sixth most used social media network after Facebook. Indeed, Instagram is huge and marketers would be remiss not to factor it into their marketing plans.
Getting more story views, likes, and followers are important metrics since they indicate community engagement which could translate into leads, conversions, and ultimately sales. For many, however, it's a goal that's easier said than achieved. 
How can you get more story views, likes, and followers on Instagram using IG Tools?
Like all other platforms and apps, good content is key. The good news is there are several tools that can help you get there. In this article, we identify five of the most useful tools that you can use with Instagram to generate more story views, likes, and Instagram followers.
Let's get started.
MegaFamous is a top rated, sophisticated, and comprehensive platform that removes the hard labors and extensive time of growing your Instagram account. With top of the line quality & attention to perfection to our customers, it is definitely, without a doubt, worth trying, the free trial It is one of the few, if not the only service in the industry, that actually offers 50 free Instagram likes for free & actually delivers, no fake promises. The trial gives customers the confidence, and a great idea of what we have to offer in both quality, and instant delivery time, once you've gotten a glimpse of our likes, consider the option to buy Instagram likes and discover how most brands are getting ahead, in no time. Get started for as low as $1.99.
2. Adobe Lightroom 
Since Instagram is all about photos, it's only natural that many of the tools on this list are photo-related. Adobe Lightroom or Adobe Photoshop Lightroom is such a tool. It puts together the image editing capabilities of Adobe Photoshop with the ability to organize, access, tag, and share a huge number of digital images. 
Lightroom can be used on Windows, Android, iOS, and macOS. Though its photo editing features aren't as extensive as Photoshop, it still offers a good number of photo editing functions. You can make red-eye corrections, use graduated and radial filters, do spot removal, transformation, color grading, lens corrections, adjust the white balance, tone, tone curve, presence, and many others.
One of the reasons why we love Lightroom is because Adobe took its powerful photo editing capabilities and made them available on the device where we take most of our photos — our smartphones.
Lightroom Mobile and Presets
Lightroom Mobile is the ideal companion for editing photos on the go using your mobile phone. It has a good number of functionalities, including the ever-useful preset feature. In the social media world, presets are basically filter tools.
With Lightroom, you can create, store, and use presets on photos stored in your phone. As you might imagine, presets can be used to make a photo look more interesting, make your images match a certain look and feel, or create a consistent aesthetic across several images.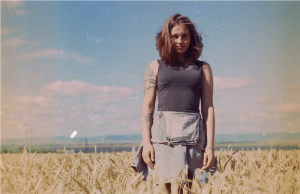 This is a great and handy feature because they can make your images look like they were professionally and painstakingly edited when all it took was a press of a button!
3. InShot
In 2010, Instagram expanded its features to include video clips called Instagram Reels. With Instagram Reels, users can upload short video clips that are up to 60 seconds long. It's believed that the feature was inspired by the popularity of the video-sharing social media platform TikTok.
Given the current generation's propensity towards video, it's a good idea to get in on the action. A great tool that can help you in that regard is InShot, a video and photo editing app for Android and iOS.
Transitions, titles, and custom text captions are all available in InShot, making it easy to create eye-catching reels. It also lets you edit your footage, splice it together, speed it up, add filters, and more. InShot is simple to use, but it's also powerful.
If you happened to record videos with horizontal or vertical orientation and want to change them, Inshot makes them easy to alter before uploading. When translating a vertically oriented video into a horizontal one, the program automatically adds bars above and below your content. In addition, you can also convert them to the ideal aspect ratio for Reels which is 9:16.
4. Canva
Canva is a free graphic design tool that makes it easy to create high-quality designs for blogs, social media posts, book covers, and fliers. With the right design, you can get people to notice your information or offers.
Canva's collection of layouts and templates are easy to use, even for beginners. If you're short on time or simply don't have the skills to create a design from scratch, simply use their collection of pre-designed templates.
When choosing design elements in Canva, you'll be able to pick from a variety of shapes (both geometric and organic), images, text boxes, and more. The ability to pick from ready-made shapes helps you create unique designs that look professional. However, if you were to use images, text boxes, and shapes that aren't distinctive, your design could end up looking like everyone else's.
This is why Canva is mainly used to create on-brand designs as opposed to free-form designs. It also allows you to easily see how your design will look when it's finished.
5. HootSuite
How can you encourage more story views, followers, and likes if you keep forgetting to post regularly? Social media management platform HootSuite makes this easier. 
HootSuite can be accessed on your computer as well as on Android and iOS. It allows you to schedule posts, manage comments, track analytics, and monitor engagement. Its simple layout helps you find the information you need quickly and easily, whether you're using the platform for your business or simply trying to increase your following.
What's even more interesting is that HootSuite's features are completely free. It's common for social media management programs to charge a monthly subscription fee, but HootSuite allows you to be as productive as you need to be without having to fork over any cash.
One of its most powerful features is being able to save top comments and hashtags in your content. By saving them, you can use HootSuite as a repost tool by easily accessing existing hashtags and comments to create content in other posts.
Essentially, this also means you don't have to worry about spending precious minutes typing out hashtags and missing out on opportunities because you're too busy. In other words, HootSuite helps you write better and create more engaging posts on your Instagram account.
6. Trending Hashtags
Sometimes the best tools are built-in features that come with the platform. If you can make trending hashtags work to your advantage, you can navigate and influence your way through Instagram like a pro as you collect likes, views, and followers along the way. 
Trending hashtags allow you to leverage popular hashtags that already have a significant following. To find out which hashtags to use, you can:
• Check the Explore page on Instagram
• Use Instagram's autocomplete feature
• Subscribe to a social listening tool
• Follow hashtags and influencers who are relevant to you
• Use apps that are designed to suggest popular hashtags

By keeping these apps in mind and exploring a few of them, your journey to a more popular Instagram account can be a lot faster and easier.
The Fastest Way to Get More Story Views, Likes, and Followers: Mega Famous
Business Instagram accounts need a significant number of views, likes, and followers to be effective. However, even if you do everything right, Instagram success can be an arduous process since it can take time for any social media account to gain traction with the public. 
A shortcut is to use Mega Famous, an experienced social media growth company that allows you to buy Instagram followers, likes, and views. While it may be a controversial approach for some, it can help you get off to a good start.
Mega Famous offers attractive pricing that starts at less than to a few dollars. With their service, you can get anywhere between 100 to 5,000 followers, 50 to 10,000 likes, or 100 to 50,000 views. They also offer a free trial with 50 Instagram likes.
Overall, Instagram is an invaluable tool for marketing. With these tools and services, you can capitalize on its strengths and carve out your own space in its content-driven world.