How To Send A Gift Message On Instagram (Updated 2022)
How would you like to surprise your friends with special gift messages on Instagram? 
Yes, it's possible. 
As a social platform, Instagram is great for checking up on your loved ones and engaging with them frequently. And if you're the creative type, sending normal Dms may start to get boring after a while.
Instagram gift messages are an awesome way to spruce up your interactions on the gram. They'll help you build deeper online connections and maintain the spark in your conversations.
Unfortunately, not many people are aware of this feature. And the few who don't know how to use it. 
So, to help you stay on top of your DMs, we're sharing this step-by-step guide on how to send a gift message on Instagram without stress. 
We've also provided answers to frequently asked questions about this feature. This way, you can build stronger relationships with your folks.
Let's get right into it.
What's The Instagram Gift Box Feature, Anyway?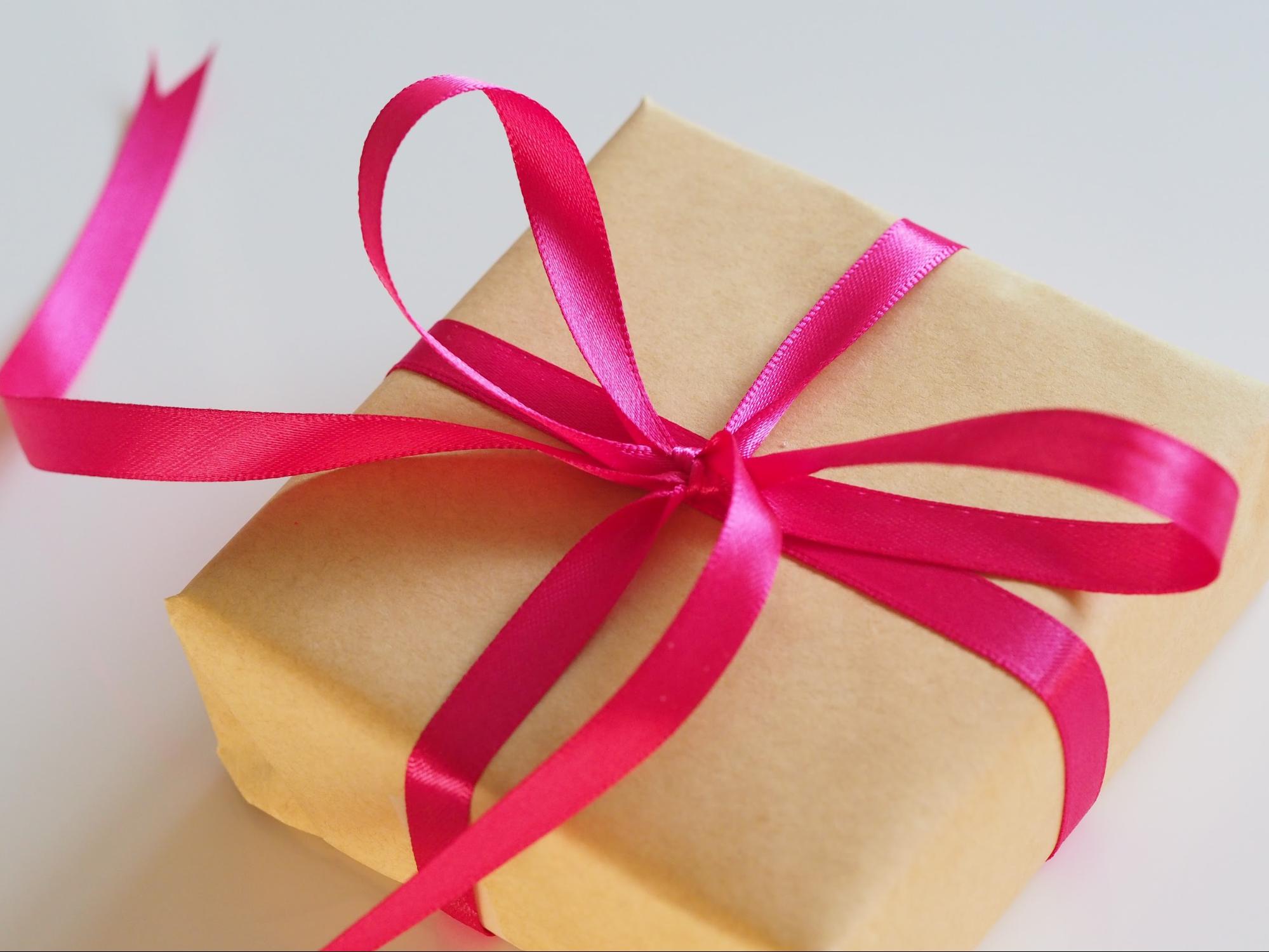 Image by Jess Baily from Unsplash
A gift message is an Instagram message feature that allows users to send messages to recipients in the form of a virtual gift box. 
Being a gift box, it hides your message and only reveals itself when the recipient taps on the box. 
You can use this feature whenever you need to send congratulatory or surprise messages. 
For example, if your loved one's birthday or anniversary is around the corner, this feature would be perfect to use.
Beyond this, you can also use the gift box to:
Make your Dms more fun

Start a fun conversation

Personalize your chat and add to the value of your messages

Surprise friends and family during important occasions

Make people more responsive to you and help you get more views on your actual Instagram posts.

Make deeper connections through emotional virtual gift messages




Sending a message is easy. But sometimes, an issue may arise. So, what's the surefire way to nail your Instagram gift message the next time you try?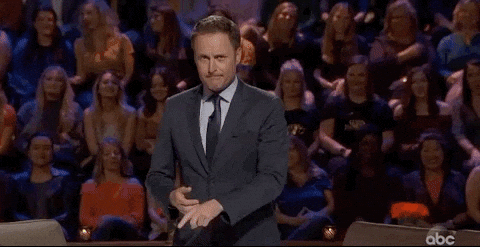 Image From Giphy
How do I Send An Instagram Gift Message?
This feature is available on the chat message box of any latest version of the Instagram app. So there is absolutely no need for any third-party plugin or extension. 
Here's a rundown of the steps that'll help you apply the gift box special effect on any Instagram message. 
Download and launch, or update the Instagram app

Open your direct message

Open the chat

Type the message

Tap the search icon 

Select the gift box effect. 
Step #1. Download and Launch, Or Update The Instagram App
This is a no-brainer. To use the gift box feature on your smartphone, you need to have the Instagram app. 
Thankfully, the app is compatible with all smartphones— androids and iPhones. This means you won't have trouble installing it.
Simply visit your app store. Then, search for and download the latest version of the Instagram app.
Important Note: If you already have this app, you need to ensure it is an updated version. This feature works only with the newest version of the Instagram app.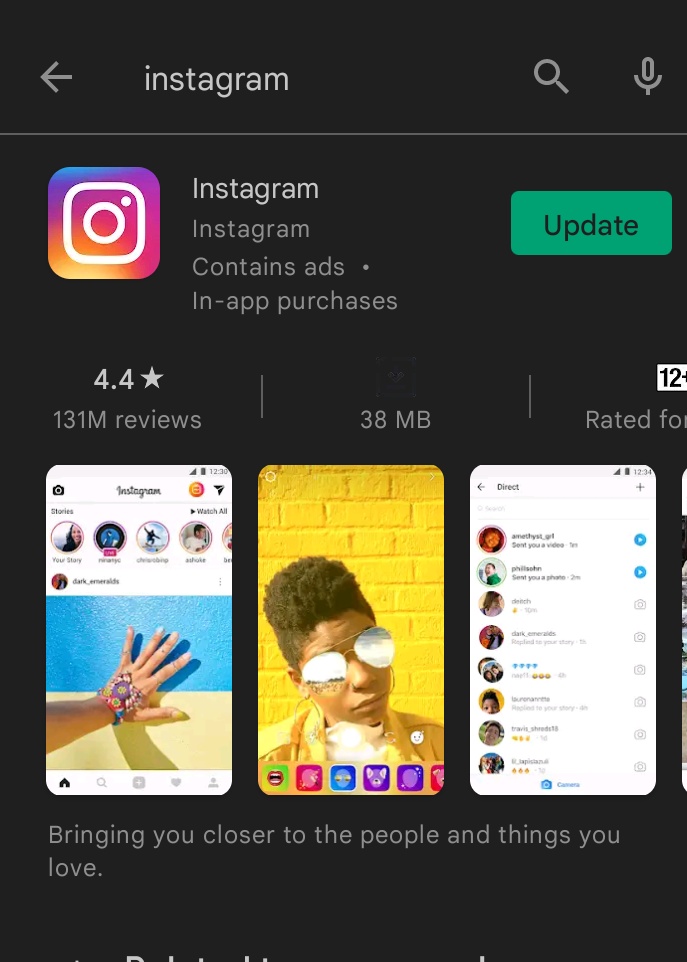 Step #2. Open Your Direct Messages. 
Now that you have the Instagram app, open it. After logging in, the app should take you to the page where you can see the feed posts of people you follow.
Here, you'll find a kite-shaped messenger icon on the top right corner of your screen.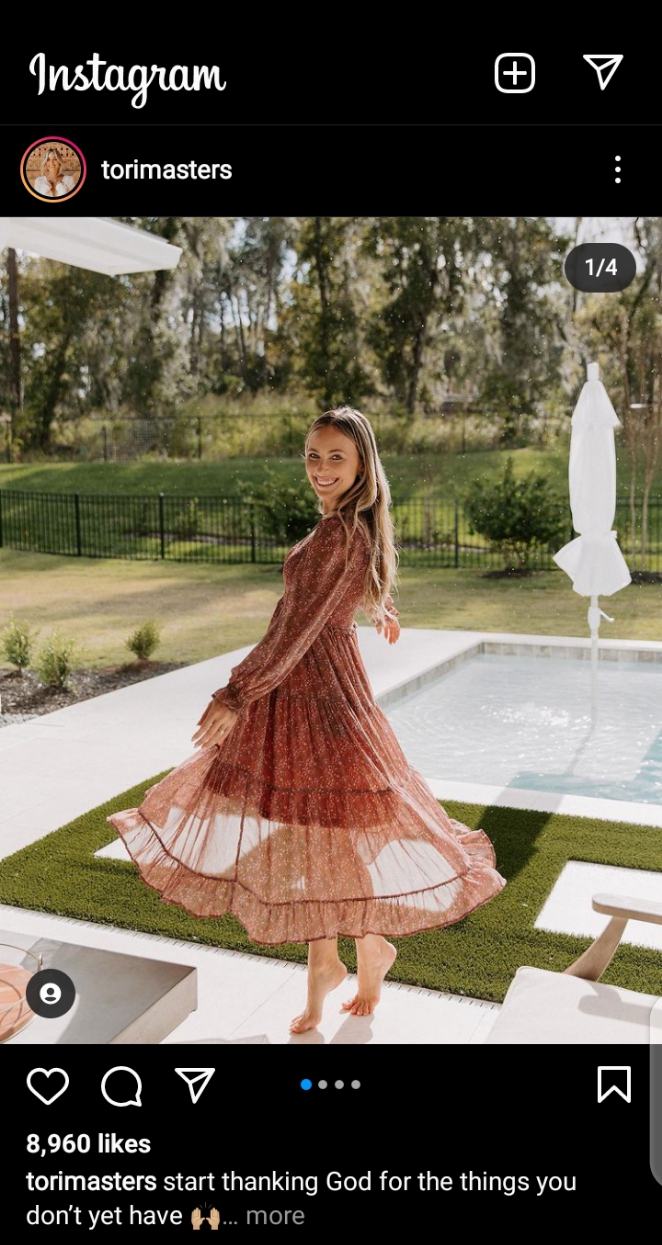 Tap on that icon and it'll lead you to a page that displays all your direct messages. Alternatively, you can swipe left to display the direct messages page.
Step #3. Open The Chat 
Now, it's time to locate the Dm of the person you'd like to send your gift message to.
If the person is not on the direct message list displayed on your screen, search out their username using the search icon on the top of the page.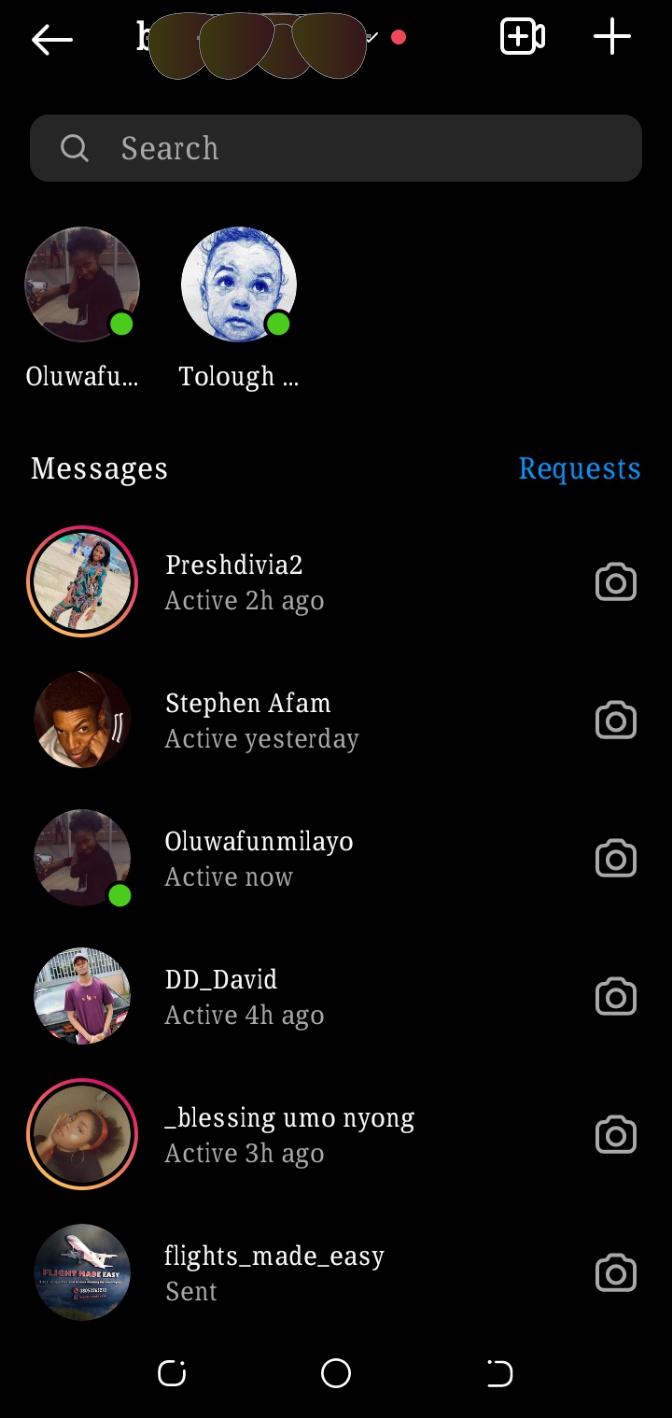 Step #4. Type the message 
This should be the same message you intend to wrap in the gift box.
For example, you can type out "happy birthday!" Or "Congratulations on Your Anniversary!"
Start by tapping on the message box. This would open your keyboard. Then, type out your message but do not send it yet.
Tip: You don't have to use only words. You can include both texts and emojis in your message.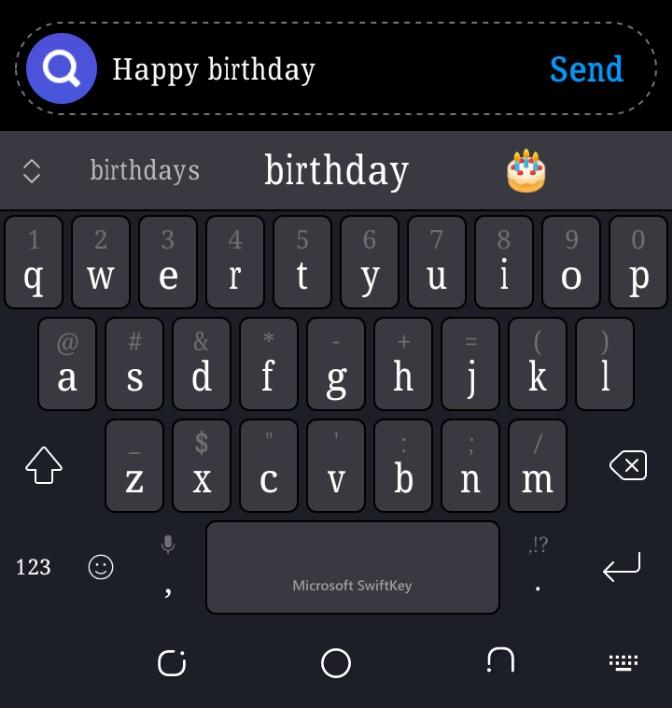 Step #5. Tap On the Search Icon 
You'll find this on the left side of the text box. This icon will reveal some special effects that you can apply to your gift message.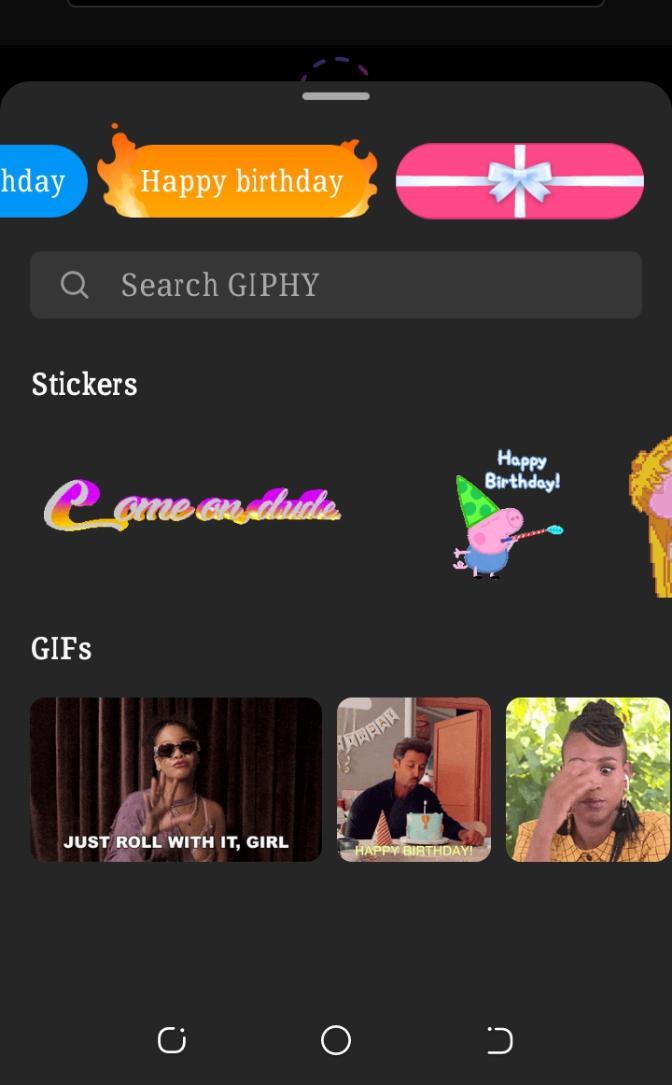 Step #6. Select the Gift Box Effect 
The gift box effect, along with other effects, should be at the top of your screen. Tap on the gift box effect.
Note That: Your gift message automatically sends after clicking it. After sending, you can tap the gift box to reveal the message you have sent.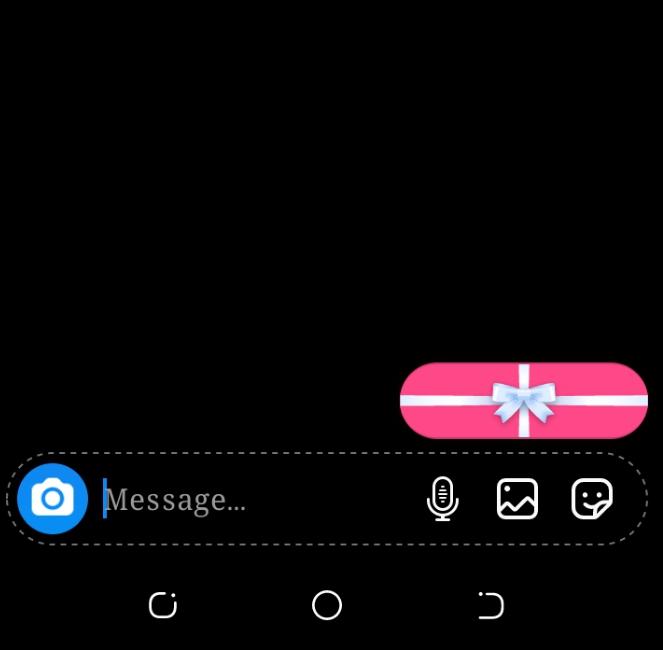 And that is as simple as sending a gift box message on Instagram can be!
Keep in mind that: Simple gestures like this can get tons of real Instagram likes for your account, which will help you grow faster 
Possible Solutions to Instagram Gift Box Message Not Sending
Many Instagram users complain that the send gift message option is not showing up on their own Instagram account. 
There are a number of reasons it might not come up. There are also a few ways to resolve those issues. Here are a few things you do to fix the issue. 
Update Your Instagram App 
For most people experiencing issues with sending gift messages, the problem usually is that they don't have the latest Instagram app
If this is true for you, you should update the app using the app store on your phone (Google Play Store on Android and Apple App Store on iOS). 
If you have tried updating your Instagram app and you still do not get results, then try switching the account. 
This feature may be unavailable in some Instagram business accounts. So, If yours is a business account, you can consider switching to a personal account. Here are guidelines on how that can be done. 
(a) Go to your profile and select the three horizontal lines in the top right corner of your page.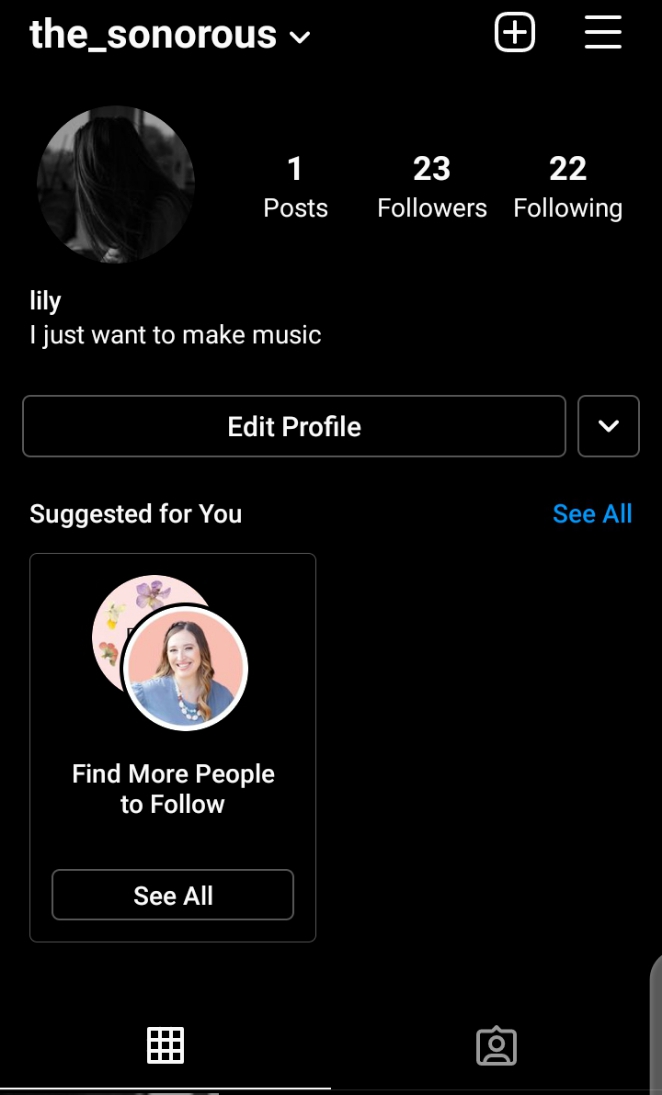 (b) Select settings and Scroll down to the accounts center. 
(c) Select the Add or Switch Account option and switch to a personal account.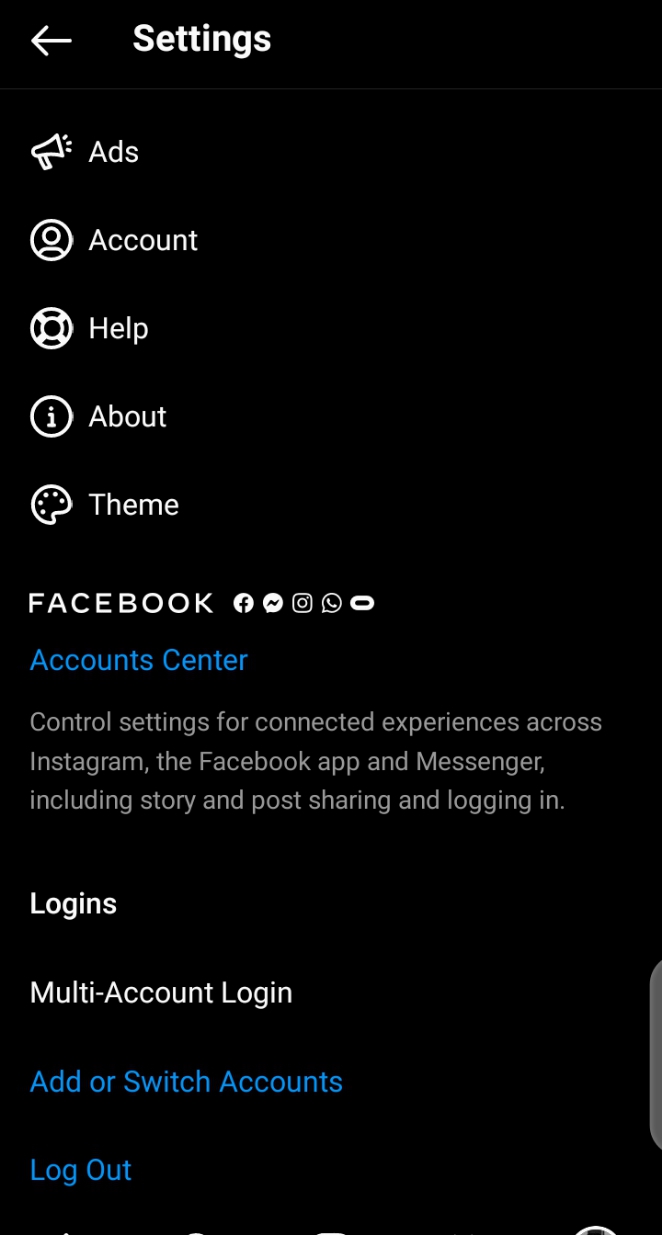 After switching to a personal account, you can proceed to follow the process above on how to send the gift message. 
Check Your Internet Connection 
If the internet connection on your phone is not working, you may find it difficult to send direct messages successfully. 
Ensure that your internet connection is working properly and try again.
If all the above suggestions fail, trying the feature on another device may be the way to go. Just log in your account details and resend the message using the above steps.
Instagram Gift Message Frequently Asked Questions
There are two vital questions most people ask when it comes to the Instagram Gift box feature. We answer those questions in this section  
How do you view a gift message that has been sent to you?

 
You simply tap on it. It's not that complex. The gift box opens automatically and shows the message content when you tap on the gift icon. 
keep in mind that: when you exit the chat and reopen it, you will see that the message is inside the gift box again. 
So, each time you want to see the content of the message, you have to tap on it. That's why this feature is so lovable; messages are hidden unless you want to make an effort to open them.
How do you delete a gift message on Instagram? 
If you have sent a gift message to someone by mistake, you can always delete it.
You can do this the same way you delete normal Dm messages. Simply press and hold the message. Then tap the undo end button at the bottom. 
After you've deleted the message, Instagram will show a notification to the recipient that says "This message is no longer available because it was unsent by the sender." 
However, there's the possibility that the other person saw the message when it first appeared in their DM.
Additional Instagram Direct Message Effects
Along with the special chat feature, Instagram also added a couple of special effects that can make your Instagram DMs unique. These special effects include:
This message is useful when you want to congratulate someone. It works like a party popper when the recipient views your message. 
You'll see the celebration effect displayed along with the rest of the special effects when you tap on the search icon.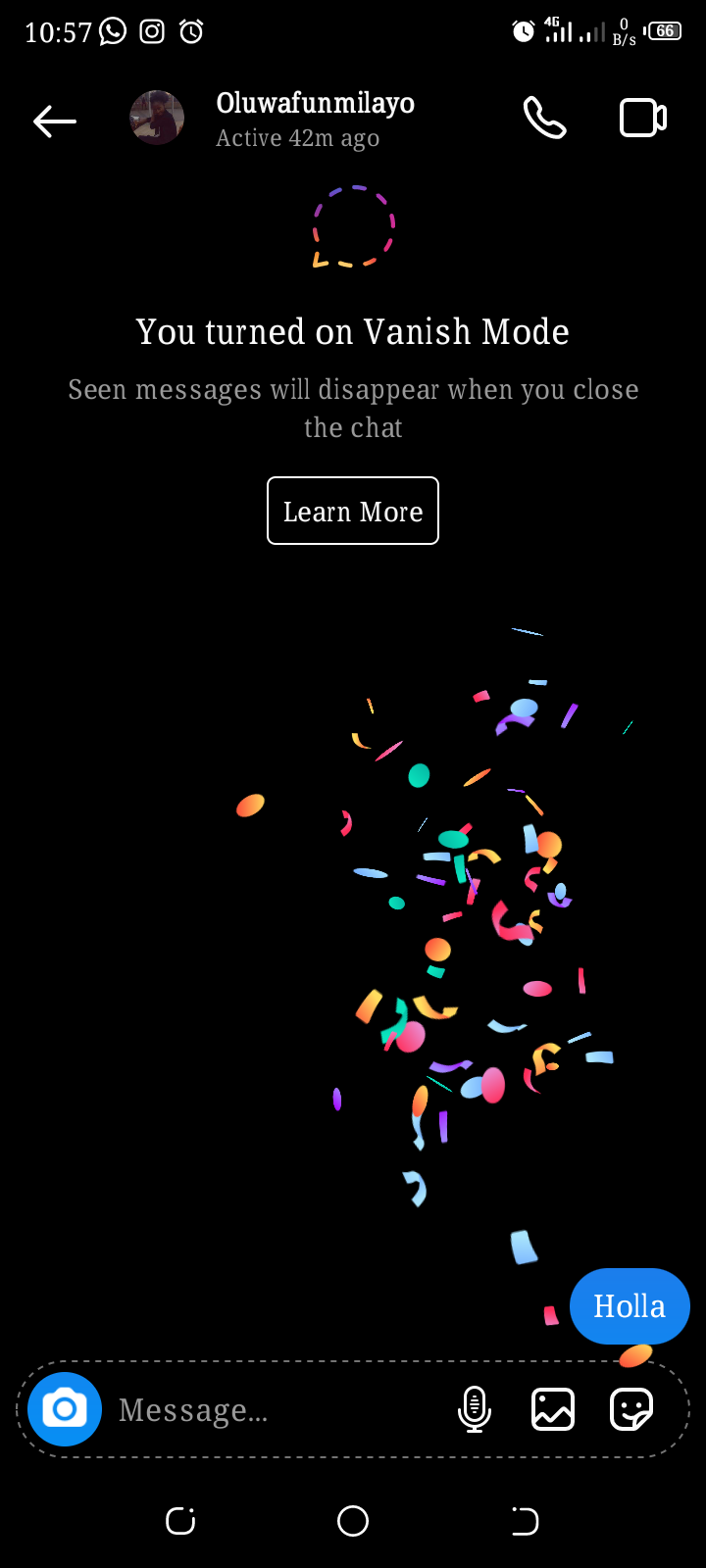 This effect adds fire Flames around the message box. 
When having a conversation on a hot topic, you can use this effect. Also or
If you're the dramatic type,  you can add this special effect to make your message look more fascinating. This will make the message more unique than when you simply use the fire emoji.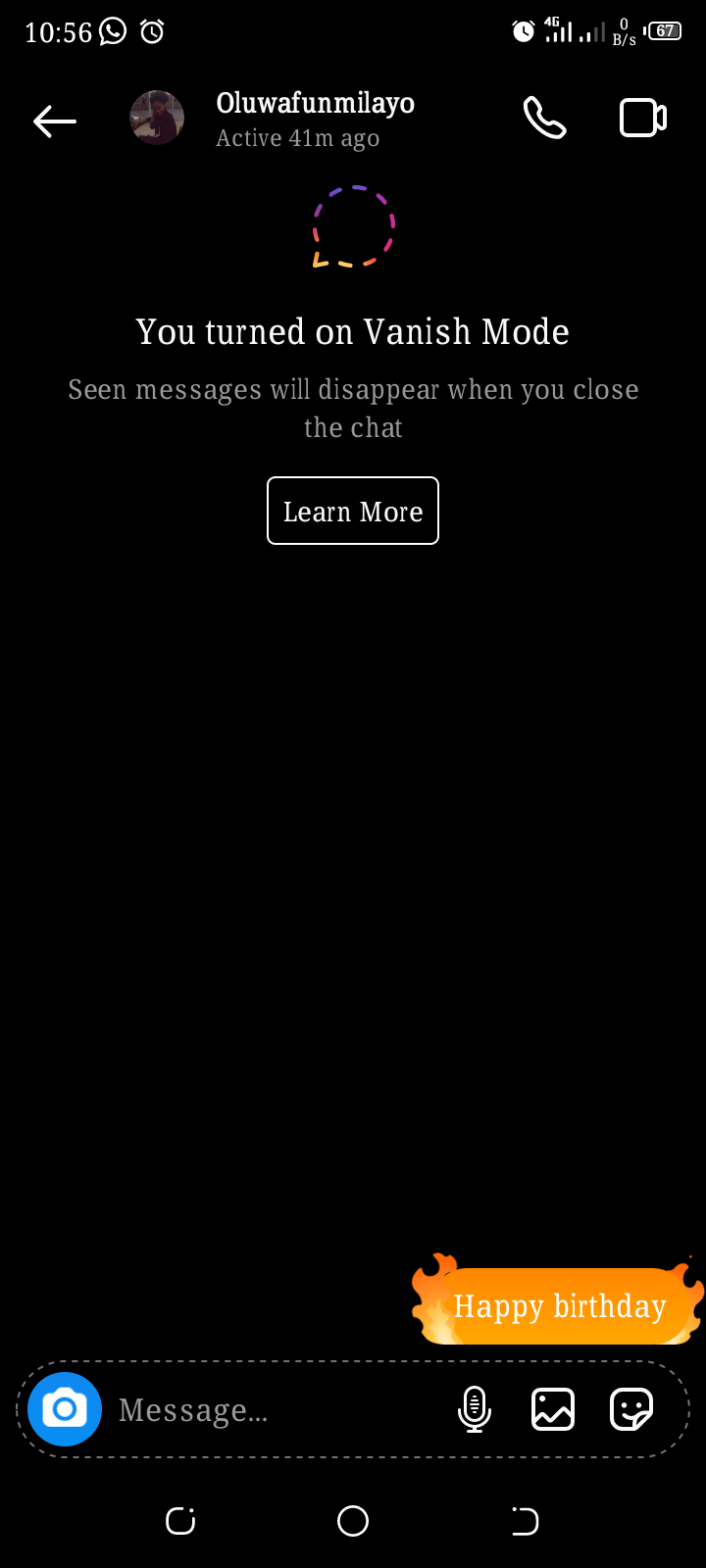 This special effect will add hearts to your message. When revealed for the first time, the hearts will fly on the screen like balloons and warm the recipient's heart. 
This effect is perfect for sending heartfelt messages to special friends. 
Now What?
Now that you know how to send a gift message on Instagram, it's time to give it a try! 
Don't forget to keep this guide handy while trying. 
Follow the steps carefully. And Before you know it, you'll be sending gift messages to your loved one with ease.